Here at Iron Mobility Training, Coach Hallie expertly blends Kettlebell and Mobility Training into her signature programming.
Hallie has been in the fitness industry since 2013, first starting as a yoga instructor in NYC, then transitioning to personal training in 2016 at Equinox in Manhattan where she was the top performing trainer for many years.
Since 2020, Hallie has been working virtually with clients one-on-one all over the world. And recently, Hallie created and founded the SoCal Kettlebell Fest, which had its first successful weekend, dedicated to the art and community of kettlebell training, in early 2022.
She has also evolved her online group training program into an immersive educational platform here on Teachable.
Coach Hallie's goal is to create high quality movement education courses at an affordable price. This way, anyone can have the experience of working with an expert kettlebell and mobility coach.
Thus, the Iron Mobility Training school was born!



WORKING WITH HALLIE IS FANTASTIC. BESIDES KNOWING THE TECHNICAL SKILLS, HALLIE CLEARLY COMMUNICATES THE PURPOSE OF EACH SKILL AND ANY ADJUSTMENTS I NEED TO MAKE TO BE SUCCESSFUL. SHE IS GREAT AT IDENTIFYING EVEN THE SMALLEST CHANGES THAT HELP ME IMPROVE AND FEEL MORE CONFIDENT.

- Janet B.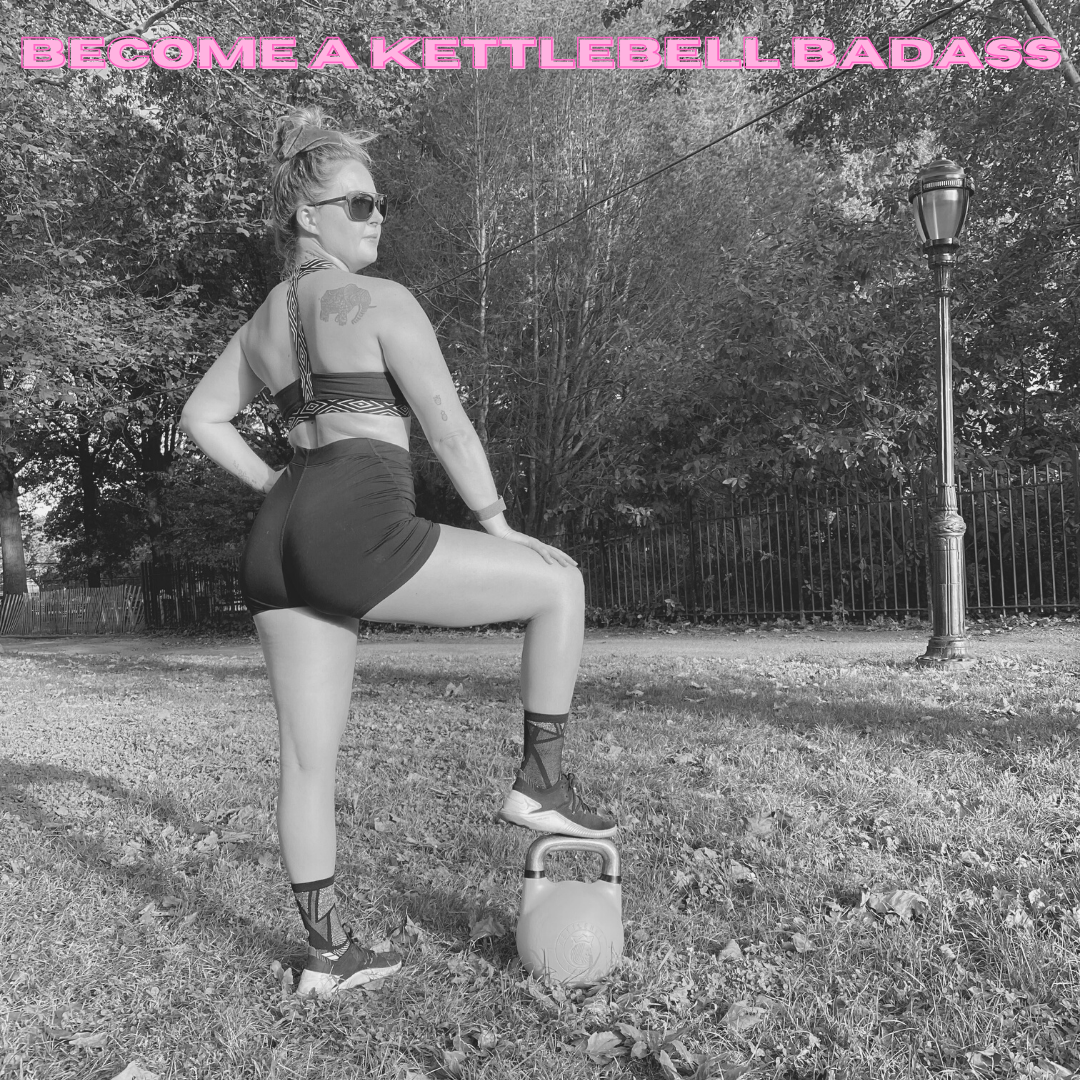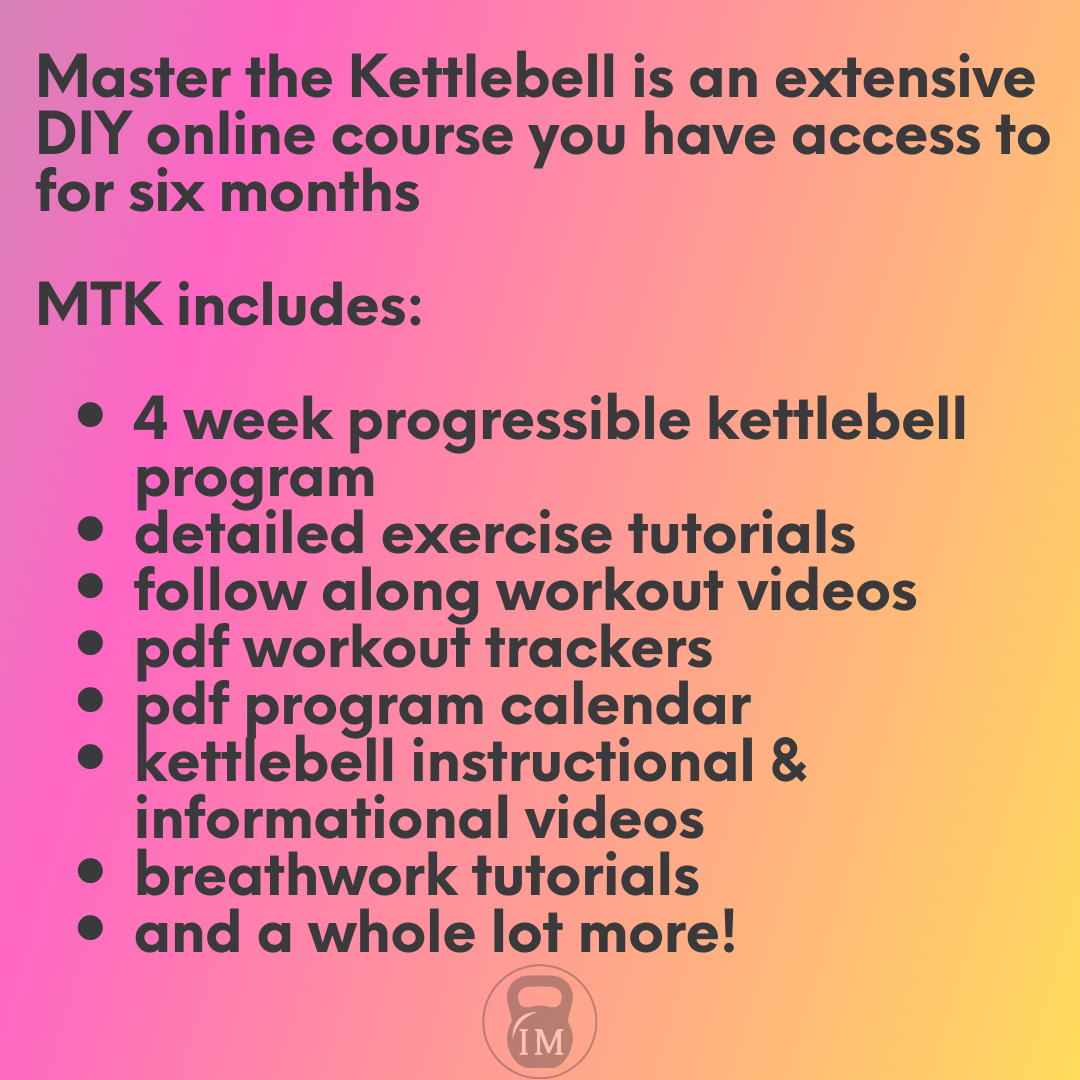 We have launched Master the Kettlebell - Level 1. MTK is a 4 Week Program that also includes amazing features and resources to provide you with a full educational coaching experience.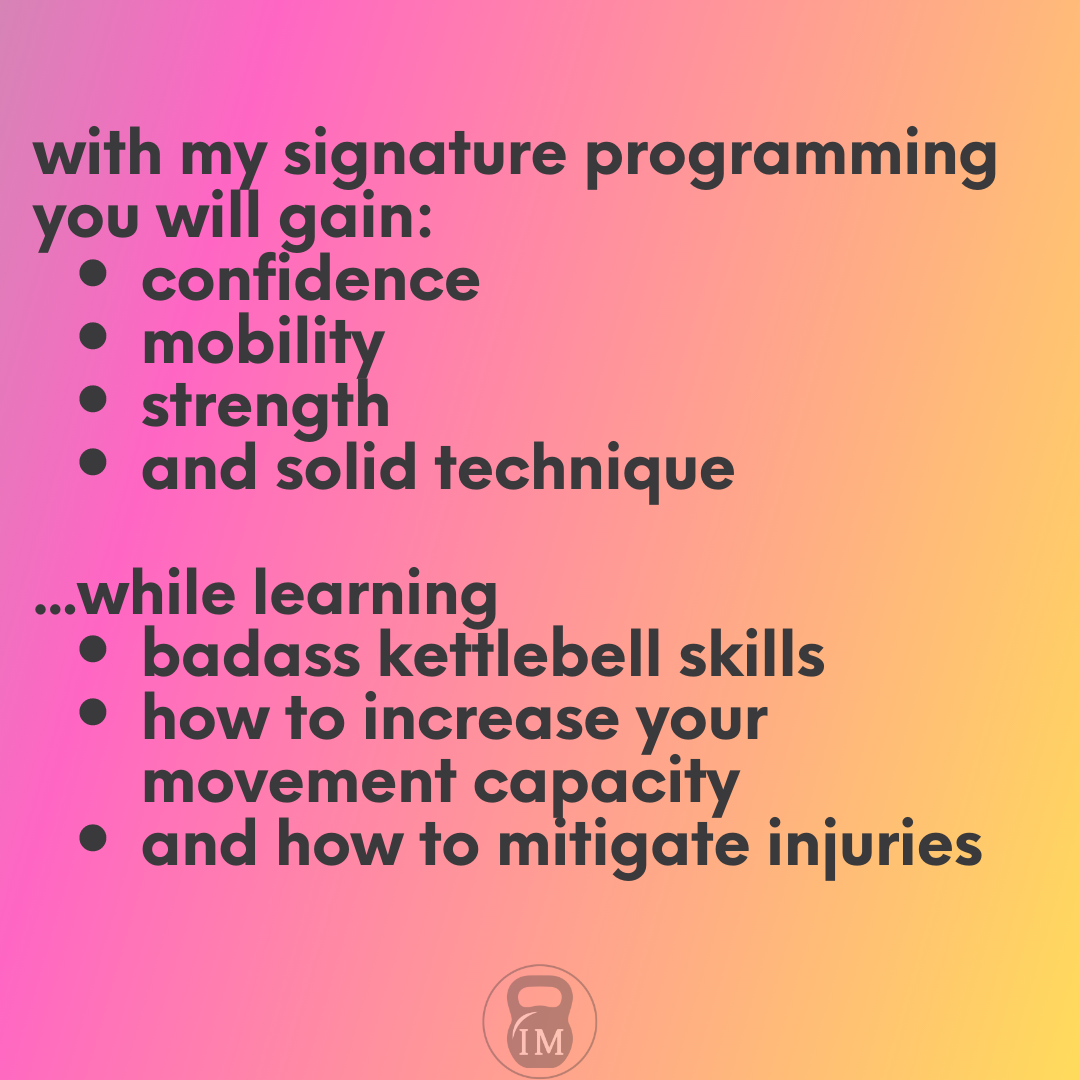 The Best of Everything
Master the Kettlebell will provide you with so many benefits -- they're hard to count!
MTK is open to all levels of kettlebell experience, whether you're a newbie or a fitness professional who wants to improve their technique.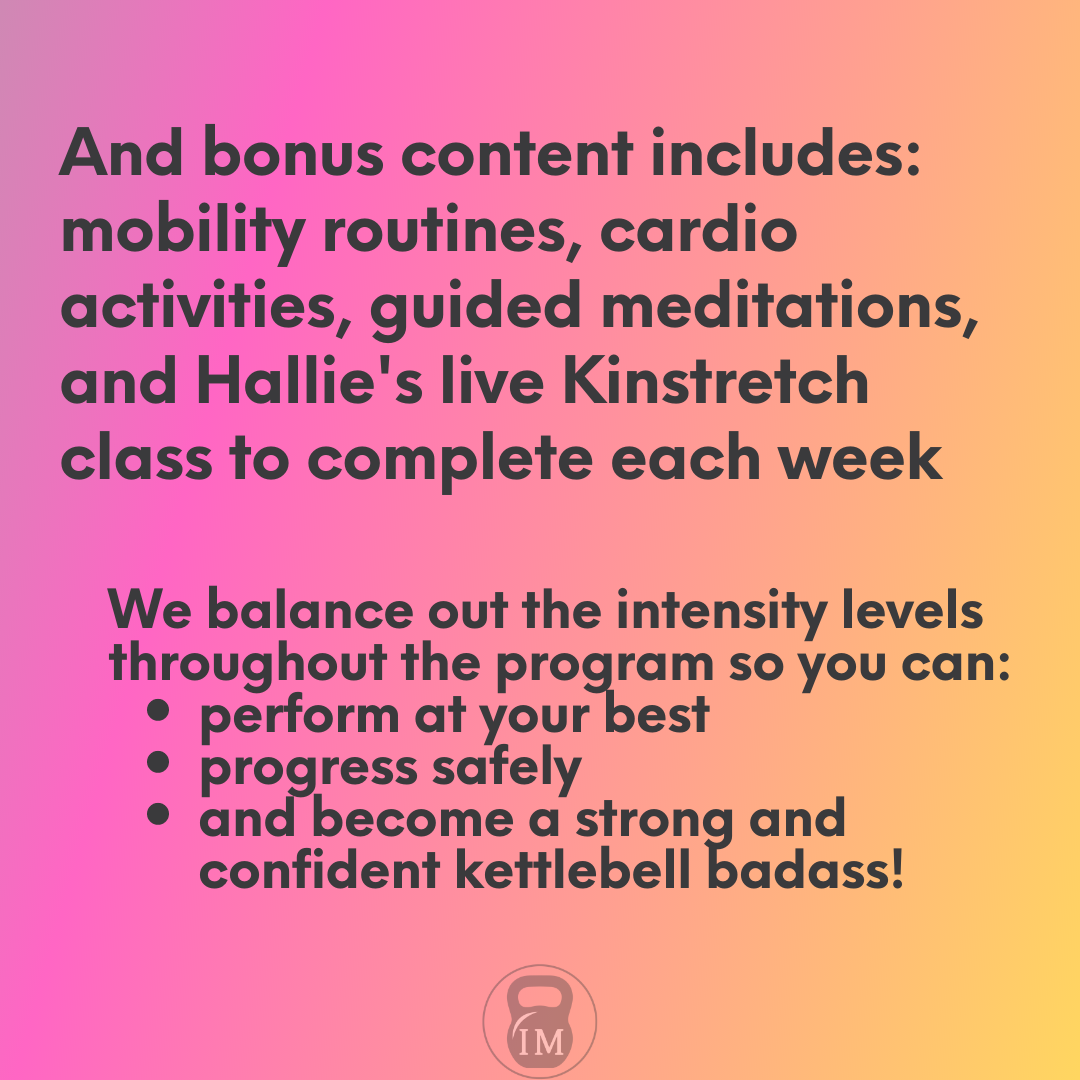 Kinstretch & More!
Coach Hallie wants everyone to receive a full movement education, so she added a ton of bonus materials and content to support your kettlebell journey. Get ready to become a kettlebell badass in no time!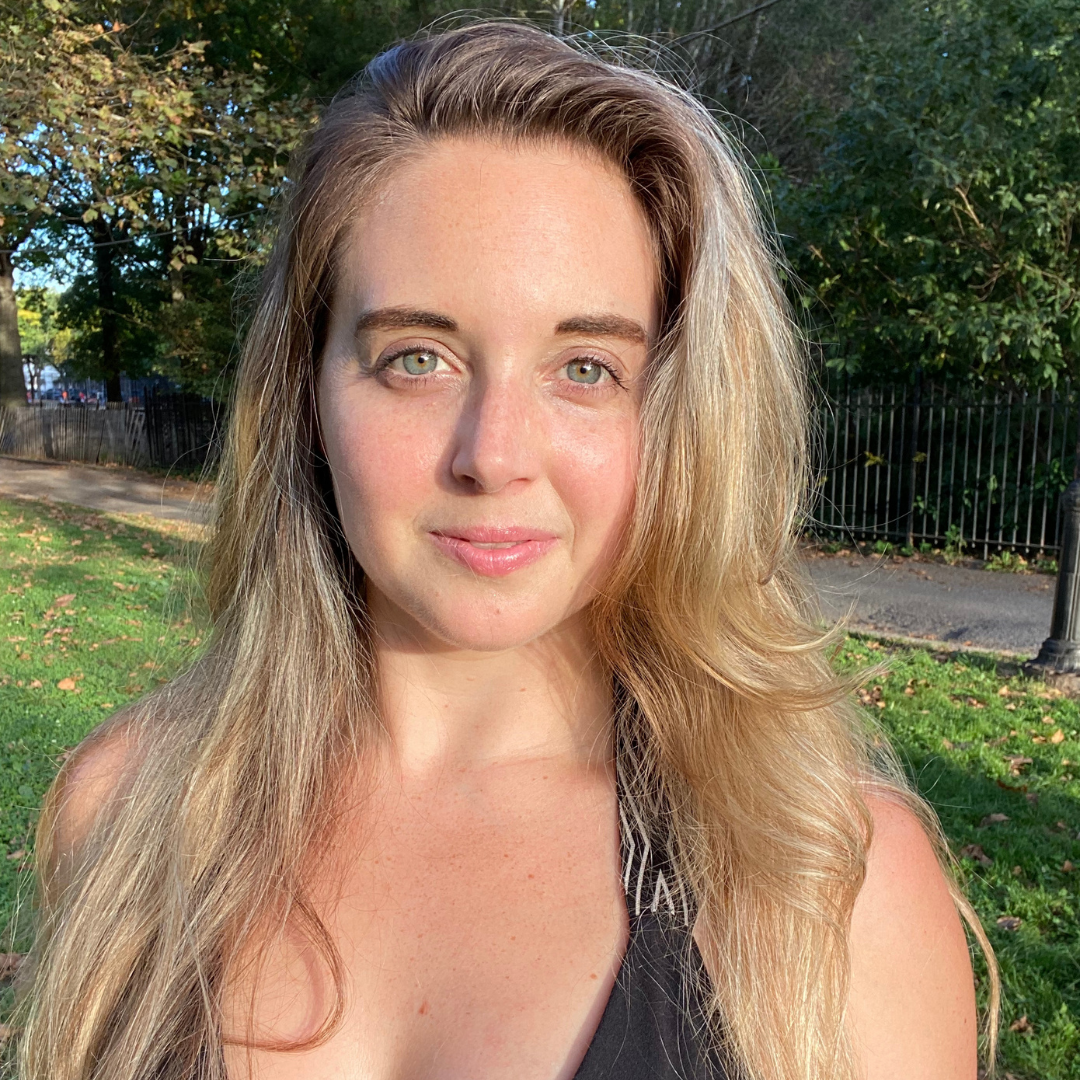 Coach Hallie: your kettlebell and mobility expert
Passionate about helping people find freedom in movement and the ability to live without pain, Hallie expertly combines FRC Mobility concepts with Kettlebell Strength techniques. You can work with Hallie 1-on-1, take her live Kinstretch class every Saturday, and you can also train with Hallie via her online programming options, including her course Master the Kettlebell which is now available on Teachable.

Hallie believes that diversity in movement is the key to creating the true strength which we seek, and that physical strength is only one of the benefits of a diverse movement practice. More importantly, a diverse movement practice facilitates an adaptable and confident human, someone who is able to thrive in any environment or with any task.
Check your inbox to confirm your subscription